PotenzaTM (Cynosure, Massachusetts, USA) is a Radiofrequency Microneedling device that has been approved by the US FDA (Food and Drug Administration).
PotenzaTM uses insulated gold microneedles that emit radiofrequency energy to promote collagen remodelling and synthesis in the skin.
PotenzaTM Microneedling treatment uses ultrafine needles and radiofrequency (RF) radiation to penetrate the top layer of the skin, triggering the body's natural healing mechanism to regenerate new collagen and elastin. Unlike other skin rejuvenation procedures, PotenzaTM Microneedling treatment can be used on any skin type, anywhere on the body, and at any time of year.
This treatment can address the following concerns:
Microneedling with radiofrequency (RF) is not new and has been used for years, with several devices on the market. We put various alternative RF Microneedling systems to the test on our own faces before settling on the PotenzaTM system for the following reasons:
Potenza™ Tips - Customized for the best results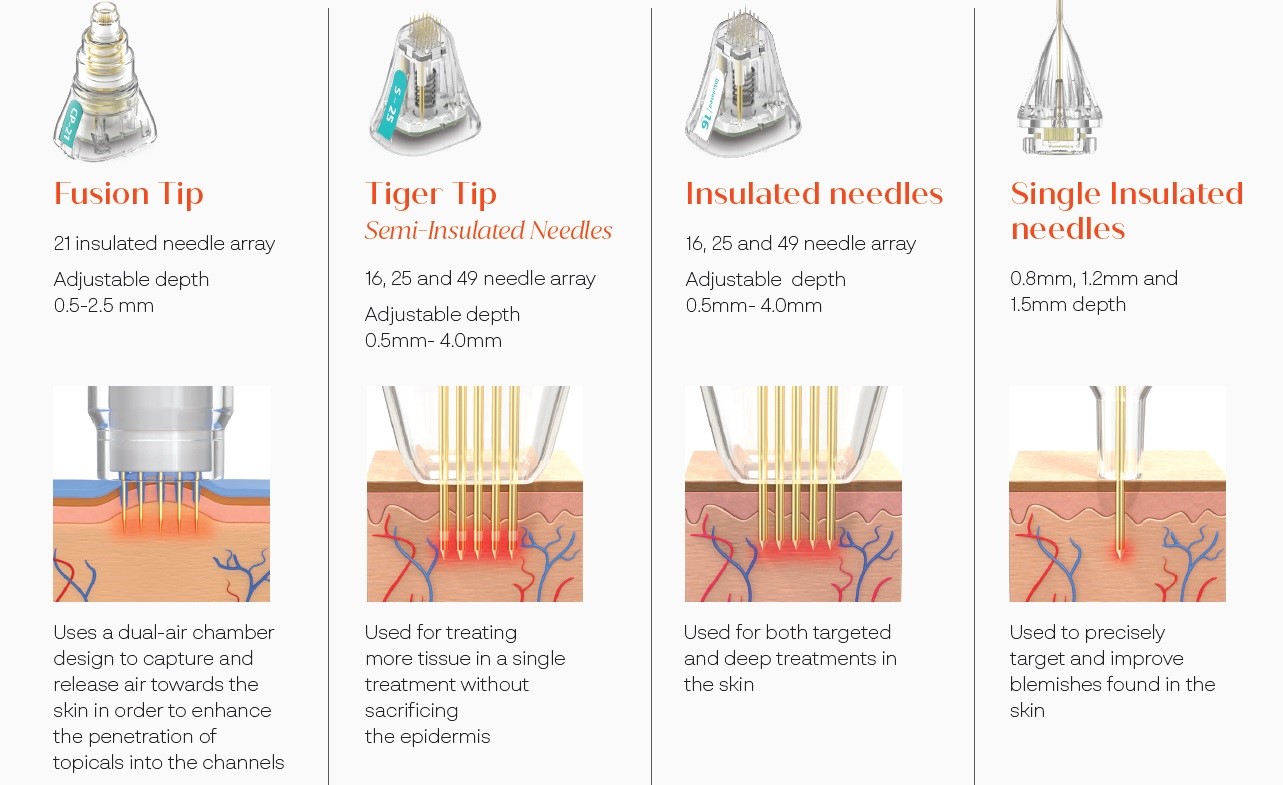 Potenza™ - 4 Modes RF Microneedling
We Take Your Beauty Seriously
Bring Out the Beauty In You Today! Get in touch with us to find out how we can help you achieve your beauty goals.