In Singapore, Thread Lift is an aesthetics procedure that lifts and sculpts the face, chin and neck.
A thread lift is a non-surgical procedure that helps restore our facial features by lifting drooping tissues and reshaping facial volumes to give us a more youthful appearance.
Threads can be made of a variety of materials and come in different types.
Individual considerations will determine on the type and number of threads required for each patient.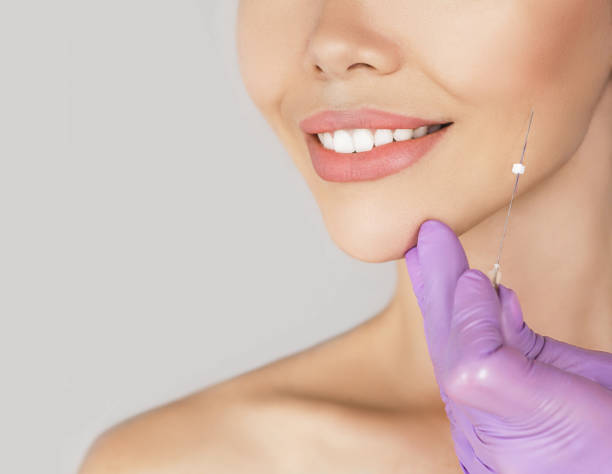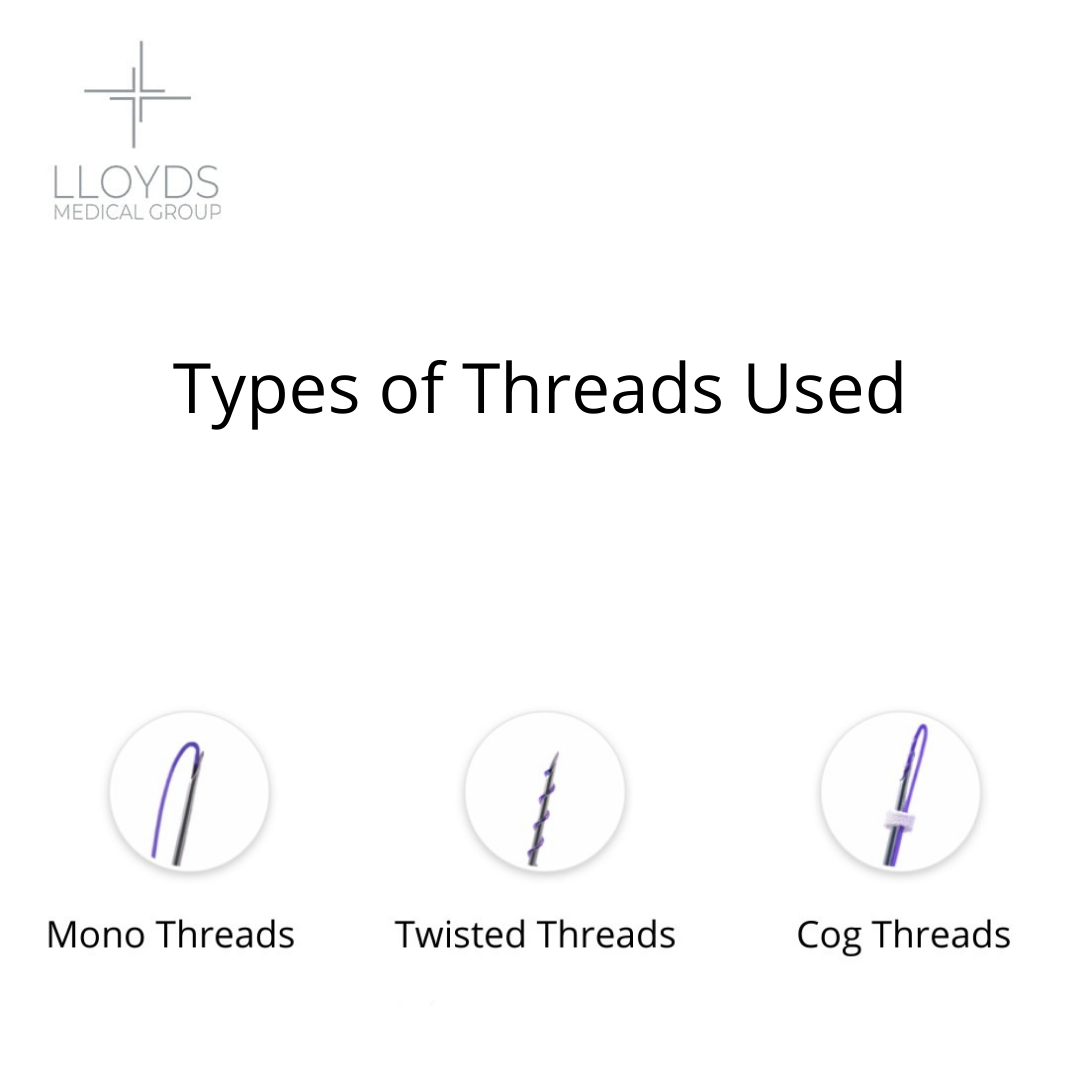 What are the different types of Threads?
Mono threads are thin monofilament (single stranded) threads with a smooth surface that are great for skin tightening, volumizing, and toning.
Twisted/Tornado threads are made up of one or more mono threads that have been twisted together or over the needle/cannula to add tension and volume.
Cog threads have barbs cut or punched into the threads to allow for a greater lifting effect.
These threads (Mono, Twisted / Cogs) are usually made of PDO (polydioxanone), PLLA (Poly L. Lactic Acid), or PCL (polycaprolactone) material, which is used to stitch wounds in surgeries. PDO and PLLA materials dissolves and are naturally reabsorbed in the body over time – roughly 12 months for PDO and up to 2 years for PLLA – leaving behind no residue
The threads are bio-stimulatory, featuring barbed hooks that effectively lift while simultaneously encouraging collagen synthesis.
How Does Thread Lift work?
Different types of threads are frequently needed for different areas which our Doctor will do a assessment to decide on the type and number of threads to be used.
Mono threads typically stimulate collagen to tighten loose skin. 
Cog/barbed threads create a lift, while others are utilized to redistribute facial fat.
The threads that are implanted act as a "reinforcement" material for your skin, like pillars in a building that add structural strength and volume. 
The presence of the threads' substance within the skin also stimulates collagen creation and initiates the skin's healing response, renewing the area.
The threads used in the treatment are biodegradable, meaning they break down naturally in the body. After the procedure, the results can be seen right away. 
These threads also promote collagen regeneration in the body. The complexion of the face will progressively improve as the collagen begins to restructure itself in the months after the therapy.
Thread Lift helps:
We Take Your Beauty Seriously
Bring Out the Beauty In You Today! Get in touch with us to find out how we can help you achieve your beauty goals.