HIFU (High Intensity Focused Ultrasound) is a non-surgical treatment that lifts, tightens, and firms skin using ultrasound energy. HIFU is the only non-invasive treatment that can target the same skin foundational layer (SMAS layer) that is generally treated in cosmetic surgery.
Without cutting or disrupting the skin's surface, the HIFU treatment works by delivering tiny deposits of ultrasound energy into the foundational layer. Ultrasound energy, when delivered at the right depth, stimulates the skin's regenerative process, causing it to produce new collagen. Collagen is a protein that provides our skin its strength and flexibility. The skin will eventually become more lifted and toned as more "healthy" collagen becomes available.
HIFU is suitable for all skin types and is for anyone looking for preventive maintenance – "stopping the signs of aging before they start," people with mild to moderate drooping skin, and people who want to extend the effects of cosmetic surgery.
At Lloyds Medical Group, we use HIFU Liftera-A machine for all HIFU treatments.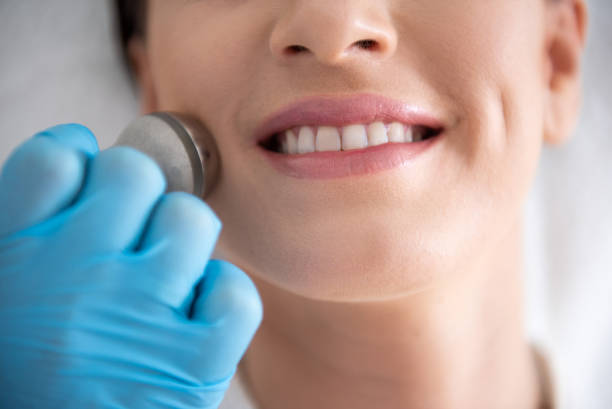 HIFU is an FDA (US Food and Drug Administration) and HSA (Health Sciences Authority) approved treatment in Singapore that uses ultrasound technology to reach different layers of the skin, piercing through it without damaging the surface and delivering 60-70 degree Celsius targeted beams.
The targeted beams burn fat in the face while promoting collagen production to tighten the skin and give it a lifting and toning appearance.
Our skin's structural base which helps to keep our skin firm, smooth, and youthful loses elastin and collagen as we age. With HIFU treatment, fine lines and wrinkles, double chins, sagging skin, neck, jowls, and cheeks can all be minimized. HIFU can also help to reduce the appearance of dark eye circles and wrinkles around the eyes.
HIFU helps:
We Take Your Beauty Seriously
Bring Out the Beauty In You Today! Get in touch with us to find out how we can help you achieve your beauty goals.