Profhilo® (also known as 逆时针 in Chinese)  is a patented bio-remodelling injectable technique. 
It is the first "injectable skincare" that targets skin laxity and aging signs by bio-stimulating collagen, elastin, and adipocytes (fat stem cells) which are lost as our skin ages.
Profhilo® is also the only HA (Hyaluronic Acid) injectable that stimulates elastin production to address skin laxity. 
It has one of the highest HA concentrations on the market (64mg / 2cc), which significantly improves skin moisture levels.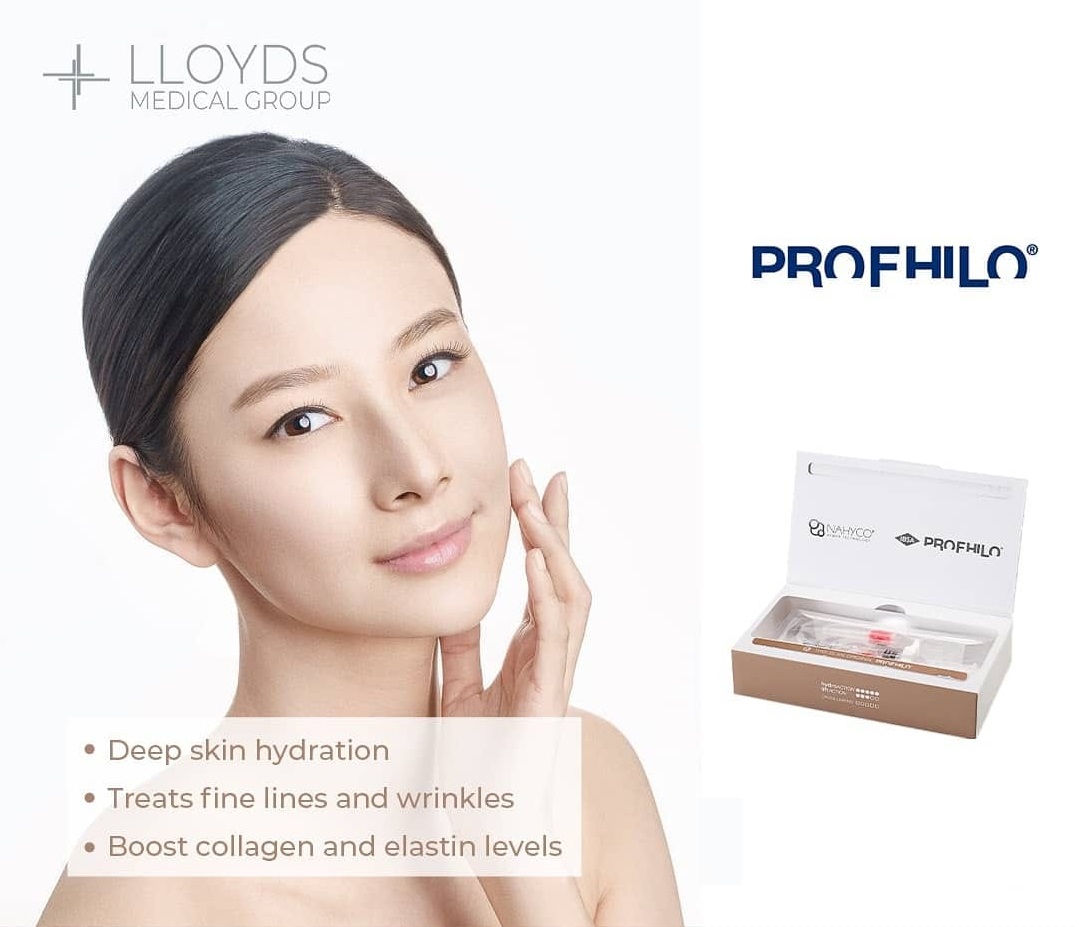 Profhilo® is the first BDDE-free injectable Hyaluronic Acid for the treatment of skin hydration and laxity in the world.
Thanks to one of the highest HA concentrations on the market (64mg/2cc), the stabilized HA lasts for roughly 28 days in the skin.
Profhilo® is a combination of two types of hyaluronic acid: L-HA and H-HA. Hyaluronic acid is released slowly and over a longer length of time in this HA hybrid, allowing for bio remodelling.
L-HA is a hybrid compound that gives you the Hydro effect by gradually releasing hydration to your skin.
H-HA achieves the Lift effect by establishing a stable HA architecture in the dermis, which promotes volumetric replenishment.
Four different forms of collagen and elastin are stimulated by the progressive release of HA over time.
The expression of type I and type III collagen, as well as type IV and VII collagen, has risen histologically in keratinocytes.
The stabilized hybrid HA cooperative complex is made without any chemical cross-linking chemicals, thanks to NAHYCO Hybrid Technology (i.e. BDDE-free). 
Hybrid HA cooperative complexes are:
More resistant to hyaluronidase enzyme breakdown, lasts longer, and is BDDE-free and biocompatible
Less viscous and easier to spread
Inflammation and granulomas are less likely
Benefits of Profhilo®:
We Take Your Beauty Seriously
Bring Out the Beauty In You Today! Get in touch with us to find out how we can help you achieve your beauty goals.