Juvéderm® Filler is a US FDA approved treatment, produced by Allergan, a leader in aesthetic injectables. The Juvéderm® Filler has a smooth, gel-like consistency and is made of hyaluronic acid (HA). HA hydrates and nourishes the skin, while adding volume, brightening, and softening it, contributing to a more youthful overall appearance.
There are several products in the Juvéderm® family, each with different bonding and concentrations of HA, tailored to target specific problems when injected into different areas and depths. Juvéderm® Voluma, Volift, and Volbella are the most advanced, versatile, and long-lasting.
Juvéderm® Voluma is most commonly used to add volume to deep areas of the face, such as the upper cheekbones and sometimes on nasolabial folds.
Juvéderm® Volift is intended for use in more superficial areas and for patients with thinner skin.
Juvéderm® Volbella is usually used in delicate areas such as the lips and, under the eyes in some cases.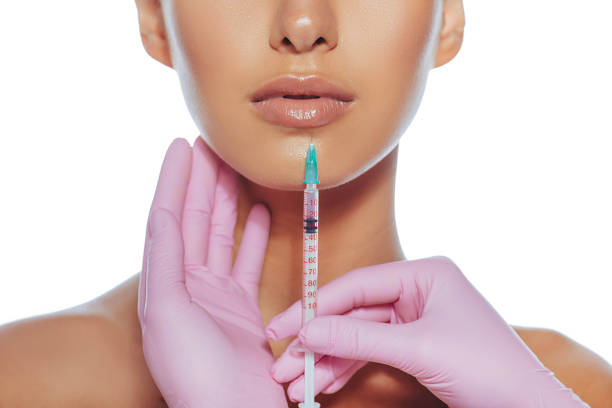 Juvéderm® Filler adds volume to the facial tissue by using hyaluronic acid (HA) as its active ingredient. 
Hyaluronic Acid (HA) is a natural substance in our body that nurtures the growth of connective tissue, which plumps our skin (collagen).
Juvéderm® Filler is injected beneath the skin to fill the dermis' soft tissue. The hyaluronic acid (HA) instantly adds volume to the face tissues, reducing the appearance of fine lines and facial folds.
The filler is then broken down by the body and eventually disappear.
Juvéderm® Filler is easier to shape and sculpt than collagen since it is smoother. With Juvéderm® Filler, lumpiness and uneven shapes are significantly improved. 
Juvéderm® Filler can also last 3 times longer than collagen and is softer and more natural-looking than traditional fillers.  
Juvéderm® Filler helps:
We Take Your Beauty Seriously
Bring Out the Beauty In You Today! Get in touch with us to find out how we can help you achieve your beauty goals.